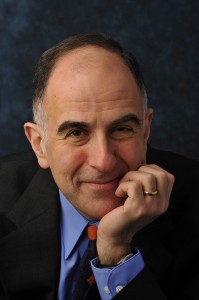 Richard S. Grossman is Andrews Professor of Economics at Wesleyan University and a Visiting Scholar at the Institute for Quantitative Social Science at Harvard University.  He is a Research Fellow at the Centre for Economic Policy Research in London and a Research Network Fellow of CESifo in Munich.  He is a member of the International Advisory Board of the Queen's University Centre for Economic History, Belfast, an Advisor and Research Steering Group member at the Irish Centre for Economics, Policy, and History, and an associate editor for socioeconomics, health policy, and law at the journal Neurosurgery.  He writes about economics, banking and financial history, and economic policy.  His books include WRONG: Nine Economic Policy Failures and What we Can Learn from Them (Oxford University Press, 2013) and Unsettled Account: The Evolution of Banking in the in the Industrialized World since 1800  (Princeton University Press, 2010).
Recent op-eds, cites in the press, and appearances on TV and radio.
Old blog and blog posts at Oxford University Press.
Read a brief biography and find out more about consulting work.
Visit his homepage at Wesleyan University to see my academic articles and working papers at IDEAS.
Download a pdf of his curriculum vitae.